Episode 5 - Cartoon Intros
[ 2:22:49 ]
Play Now
|
Play in Popup
|
Download
(456)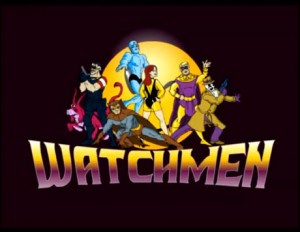 Listen to the show for details on how to enter our L.A. Noire poster giveaway!  One lucky winner will be randomly selected.
SHOW NOTES:
Guest: Dave Brossa
Drink of the Show: "Apocalypse"
Recipe:
Shake with ice, strain into glass.
Top 5 List: Top 5 Cartoon Intros
From all of space and time, we pick our top 5 cartoon intros.  See below for more details (spoilers!).
Television
What we've been watching:  Doctor Who, Game of Thrones, Outer Limits, Breaking Bad (some spoilers), Walking Dead
Movies
What we've been watching: Law Abiding Citizen, Easy A, Salt
Trailers:
Internet
Video Games
News: Wii 2
What we've been playing: Um… nothing this week apparently.

End Music (from Ducktales for the NES):
Top 5 Links – Spoilers! 🙂