Episode 6 - Board Games
[ 2:35:22 ]
Play Now
|
Play in Popup
|
Download
(416)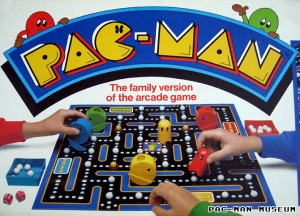 It's not too late!  Listen to the show for details on how to enter our L.A. Noire poster giveaway!  One lucky winner will be randomly selected.
SHOW NOTES:
Drink of the Show: "Gentle Ben"
Recipe:
1 1/2 oz tequila
1/2 oz gin
1/2 oz vodka
4 oz orange juice

Serve over ice, stir well.
Top 5 List: Top 5 Board Games
We choose our top board games.  See below for more details (spoilers!).
Comic Book Recommendations
Amulet, Kazu Kibuishi
Transmetropolitan, Warren Ellis
Sandman, Neil Gaiman
Watchmen, V for Vendetta, Allen Moore
Creature Tech, Doug TenNapal
Johnny The Homicidal Maniac, Jhonen Vasquez
Television
What we've been watching:  30 Rock, The Office, Justified, Community, Modern Family, Bob's Burgers (also mentioned: Earth Final Conflict)
Movies
News:
Trailers:
Also mentioned: THX1138, Shoot Em Up, Fish Called Wanda
Internet
Video Games
News: PSN still down, Meatboy level editor released.
What we've been playing: Mortal Kombat, Dragon Age 2 (also mentioned: Bushido Blade, SCA Fencing, Mass Effect, Mass Efect 2, Dragon Age, Ender's Game (book), Eneloop Battery, Eye of Judgement)

End Music:
Top 5 Links – Spoilers! 🙂
Also:
Mousetrap
Tetris boardgame
Pacman boardgame
Pacman & Zelda collectable cards
Tic-Tac-Toe (yes really)
VCR Board Games
Robocop VCR Board Game
Electronic Talking Battleship
Trivial Pursuit
Mancala
Pictionary
Axis & Allies
Monopoly
The Mill (aka Nine Men's Morris)
Carcassonne
Stratego
Battleship
Zombies
Sorry (aka Pachisi)
Othello
Go
Mastermind