Episode 7 - Dystopian Futures
[ 2:12:50 ]
Play Now
|
Play in Popup
|
Download
(450)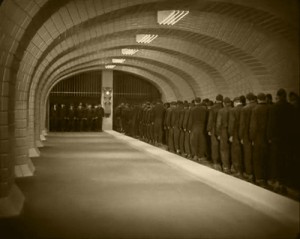 Come with us on a tour of dark futures.
SHOW NOTES:
Guest: Sarah Bodah
Drink of the Show: "Toasted Almond"
Recipe:
1 1/2 oz amaretto
1 oz Kahlúa
2 oz light cream

Shake with ice, strain into cocktail glass.
Top 5 List: Top 5 Dystopian Futures
We choose our top dark futures.  See below for more details (spoilers!).
Television
What we've been watching: Justified, Bramwell, Dr. Who, Game of Thrones, Outer Limits
Also Mentioned: Nip/Tuck, The Wire, Lie to Me, Chicago Code, For I Have Touched the Sky, Book of Mormon Musical, Pricilla Queen of the Desert)
News:
Movies
Also mentioned: THX1138, Shoot Em Up, Fish Called Wanda
Internet
Video Games
News:
What we've been playing: Mass Effect DLC, Words with Friends, Plants vs. Zombies

Intermission Music:
End Music:
Top 5 Links – Spoilers! 🙂
Fahrenheit 451
The Running Man
Transmetropolitan
The Clonus Horror
Wall-E
Idiocracy
Demolition Man
Brazil
Also mentioned: Gattica,Total Recall, Blade Runner, Robocop, Terminator, (Ultimate Showdown of Ultimate Destiny), 12 Monkeys,Children of Men, Deathrace 2000, Logan's Run, The Matrix, Screamers, District 9, 28 Days Later, A Boy and His Dog, Titan AE, Clockwork Orange, Oryx & Crake, V for Vendetta, 1984, Planet of the Apes, Fantastic Planet, Zardoz, Max Headroom, The Road, The Walking Dead.  PHEW!